First topic message reminder :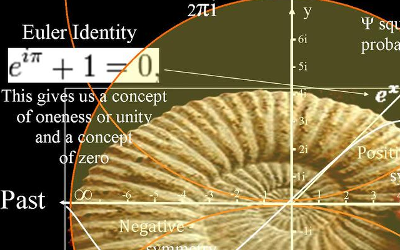 (Thread Post Setup on Behalf of GarzParz, Enjoy!)
GARZPARZ: Morality is a just a shadow of right action. Right action isn't the highest degree of morality any more than agapè is the highest degree of love. When you understand and are able to act from right action, morality is no longer necessary; it's instantly obsolete and discarded.
This is at the heart of the Bhagavad Gita.
Arjuna, as a moral creature, throws down his weapon and refuses to launch a war.
As he, I threw my arms down and refused to fight.
Krishna converts him to a creature of right action by freeing him from delusion and Arjuna takes up his weapon and launches the war.
This is what I have realized also. I found a sword inside as well. I'm at war now, not within. I'm not always nice and peaceful. Of course it is a story always happening. Right action has nothing to do with right or wrong, good or evil, naughty or nice. It is without altruism or compassion. Morality is the set of rules and regulations that you use to navigate through life when you're still trying to steer your ship rather than let it follow the flow.
Go with the flow always, you can't fight it. I am overcome.
Happiness, Compassion are dream concepts for an ego trying to realize itself, but self can't know no-self.
I would make a good assassin with this understanding, no thanks Wink
"
The owl of this world loves to live in the ruins of love.
" - Polynation - Sufi I song
ADMIN NOTE:
See more of Garzparz posts at Dan Smiths thread. Special Guest Forum.